There's No Place Like Marion County for the Holidays
December 4, 2015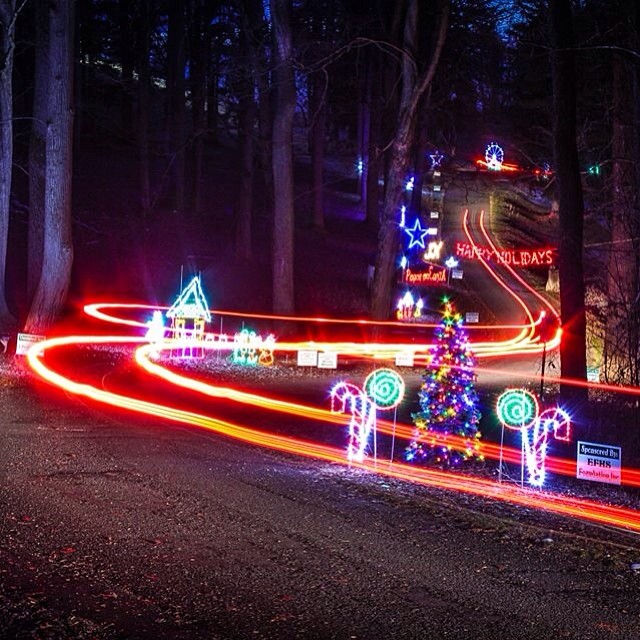 A Unique Feast
Nothing says holidays in "Italy in Appalachia" like a 7-course seafood feast and Italian-style street fair.
Let our chefs teach you to craft an authentic Italian Christmas meal at the Cooking School on Friday (and taste each dish, too!)
Then celebrate the season at the full-on Feast of the Seven Fishes street festival Saturday. Indulge in traditional Italian treats, music, dance, wine contests and more.
Mountain Lights!
Morris Park is aglow with 1.3 miles of holiday lights and animations! Come explore the simple beauty of the season with this dazzling display of a shimmering Santa on a motorcycle, glittering trees, dancing elves and more!
If you'd rather take a quaint stroll through the illuminated park, there is a walker's night on December 10. Donations are encouraged.
If you want some more modern collectibles to take home on December 10, how about a unique golf disc that glows? Compete in the Holiday Glow Bowl at the Seth Burton Memorial Disc Golf Park, and you'll get a glowing disc to light up your game— just like you'll light up the community, since some of the funding goes to help the the United Way.
Past & Play
If you're interested in coal history, you can't miss the unique relics of its heyday at the the 3rd Annual Coal Miner Appreciation Day Swap Meet. Collectors from around the country will be showcasing vintage mine gear and memorabilia. Browse the expansive industry antiques, or have your own pieces appraised.

Hope to see you this holiday season, to help celebrate our heritage and holidays.

Tags: Attractions, celebrationoflights, Christmas, feastofthe7fishes, Festivals & Events, Marion County, West Virginia