Fuzzy Knight Film Seminar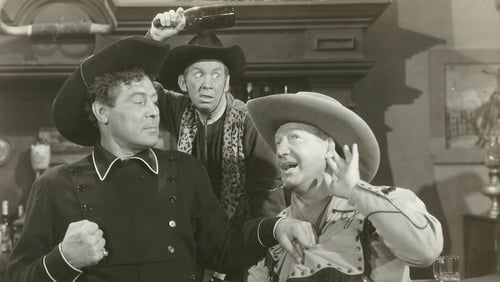 A celebration of John "Fuzzy" Knight, a film seminar, will be a chance to see some old time films and learn a thing or two about it. During each seminar session, after the movie, Fairmont State faculty will be on hand to discussion the film and our beloved actor!
Knight was an actor who grew up in Fairmont, graduated from Fairmont State and went on to play in over 180 films and televisions shows.
A double feature, "Ragtime Cowboy Joe" (1940) and "The Camel Race" from Knight's TV show Captain Gallant of the Foreign Legion will be shown on Tuesday, Nov. 5. "Skip along Rosenbloom" (1951), will be shown on Nov. 12. On Nov. 19, the film will be "Song of Sarong," (1945). The celebration will end Tuesday, Dec. 3 with "Sea Spoilers" (1936).
Related Events