Discover the best things to do in the Middle of Everywhere.
From historical exhibitions and live music to annual festivals and holiday celebrations, find amazing events all year long in Marion County. Sign up for our newsletter to never miss an upcoming event!
---
Please Note: Be sure to check the website or social media pages of each individual event or contact the event organizers directly for the most up-to-date information.
---
GTD Spring Championship Top 8
May 4, 2019 @ 5:00 pm

-

8:00 pm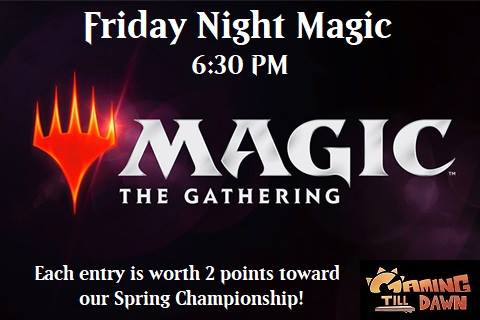 Everything has come down to this. These are the Top 8, the best of the best Gaming Till Dawn has to offer.
In this event, the players will be seeded in a single-elimination bracket-style tournament. The higher seed for each match will have the option to play or draw for game 1.
What does the winner get? Well, several promotional items will be available to all Top 8 competitors. And the Spring Champion will win one of three prizes:
1) $5 off all entries for GTD events for the rest of the year (free FMNs!),
2) a one-event sponsorship to join Team GTD for any one event  attended for the rest of the year
3) $125 cash!