Discover the best things to do in the Middle of Everywhere.
From historical exhibitions and live music to annual festivals and holiday celebrations, find amazing events all year long in Marion County. Sign up for our newsletter to never miss an upcoming event!
---
Please Note: Be sure to check the website or social media pages of each individual event or contact the event organizers directly for the most up-to-date information.
---
Julia Pierpont Day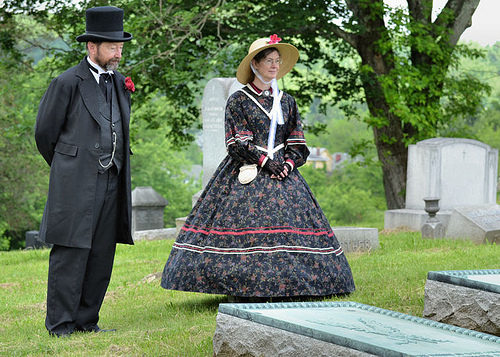 The Saturday before Memorial Day has been named by West Virginia, Marion County and the City of Fairmont as Julia Pierpont Day!
She is credited for having inspired Decoration Day – renamed Memorial Day in 1882.
From Julia's daughter's book "Recollections of War and Peace" 1861 -1868 Anna wrote, "My thoughts fly back to brave, loving woman who faced contempt and derision … as  silently up through the streets of a hostile city, she led that first little May Day procession to honor her country's beloved and heroic dead."
The Public is invited to the free program to remember our veterans on May 25, 2019.
The doors will open at the Gatherings, 215 Monroe Street, Fairmont (the Pierpont Church) at 10:15 a.m. with music by We Three.
Introductions & Welcome begin at 10:30 a.m. Governor Francis H. Pierpont and wife Julia Pierpont (Art and Pam Dodds) will be there, too!
At 12 p.m., the program will move to Woodlawn Cemetery (222 Maple Avenue, Fairmont) with The Veterans Honor Guard and laying of wreaths. (Quick fact: 113 Civil War Veterans are buried here as well as Francis and Julia Pierpont.)