Post Thanksgiving in 8 Easy Steps
November 20, 2018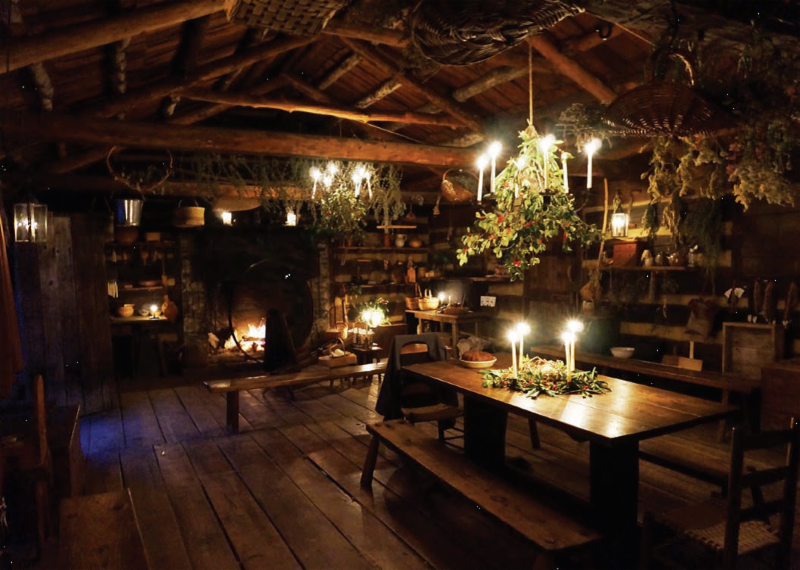 As if Americans weren't already busy enough, it's the holiday season. Anywhere else this time of year would basically mean the first 30 minutes of The Grinch. However, it's a different story here in Marion! Enjoy convenient and fun lists that outline exactly what it is we need to do and all the things we know we'll want to do! None of it is superfluous and you won't get kerbobbled completing it.
First up: Thanksgiving.
Get in the grateful mood this Thanksgiving with Main Street Yoga. Grateful Flow is a special holiday class to help prepare your mind and body for all the family, food and fun. It's a 10 a.m. slow flow kind of class that focuses on gratitude and digestion – thank goodness!
With the big holiday rush, we want you to get the best deals while having the best time!
It's what many would call the scariest time of year: Black Friday. Brave the malls… if you dare. And if you don't dare, save your energy for some small town fun with Small Business Saturday!
Drink and shop local artisans at the same time! The Rambling Root will host a Vendor Bazaar with handcrafted West Virginian wares – the perfect gift this holiday season. And get great discounts on growlers, cute shirts, stickers along with draft beer specials all day long.
Couldn't find what you were looking for? Or maybe you couldn't find what you were drinking for? Head over to Short Story Brewing for more beer specials and more holiday bazaar deals!
Small Business Saturday may take some planning. You might want to go over to Main Street Yoga before you shop at the breweries… just sayin'. Don't know nothin' 'bout no yoga? Now is your chance to learn about it all: yoga, reiki and AromaTouch demos. Of course, there will also be shopping with 20 percent off! You'll find gifts for everyone here: gift certificates (at 2017 rates!), Kindred Vibes jewelry and crystals, essential oil rollerballs and other DoTerra products, plus WV Yoga Girl tank tops and tote bags. Ready? Set. Yoga!
Check out the Marion shops celebrating this local shopping holiday with discounts, door prizes, and refreshments. Get all your holiday shopping and decorating done at places like Craft Connection, Comic Paradise, Arts & Antiques, Rider Pharmacy Gifts & Collectibles, and Assumption Records.
Last up: Touring 
The Holiday Historic Homes Tour is a day where people with beautiful, old homes invite you in for the holiday decorations, refreshments, and music. After that, continue visiting old structures at Pricketts Fort for a glittering candlelight tour of the fort.
And don't forget the quintessential Marion County holiday tradition of the Celebration of Lights. Friday night is the grand opening! Drive through hundreds of holiday lights with family, friends and wintertime tunes.
Another necessary holiday shopping tradition is, of course, Cyber Monday. Hit up your favorite local coffee shop (Joe n Throw *cough cough*) with the good wifi and craft beer to online shop to your heart's content!
Once you do your shopping and have your Thanksgiving fun, stay tuned! The holiday hoopla does not take a hiatus. We've got traditions galore right around the corner!
What's your favorite post Thanksgiving dinner activity? 
Tags: Fairmont, Shopping, Small Business Saturday, thanksgiving, wv, yoga