September 9:
September 9, 2012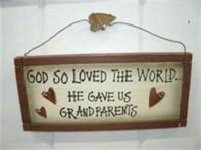 September 9: National Grandparent's Day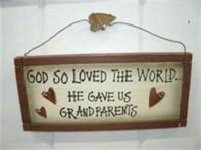 In 1970, a WV housewife from Fayette County, Marian Lucille Herndon McQuade, initiated a campaign to set aside a special day just for Grandparents.
Through concerted efforts the campaign expanded statewide. Senator Jennings Randolph was especially instrumental in the project.
The first Grandparents Day was proclaimed in 1973 in West Virginia by Governor Arch Moore. Also in 1973, Senator Randolph introduced a Grandparents Day resolution in the United States Senate. The resolution languished in committee.
Mrs. McQuade and her team turned to the media to garner support. They also began contacting governors, senators, and congressmen in every state. And they sent letters to churches, businesses, and numerous national organizations interested in senior citizens.
In 1978, five years after its West Virginia inception, the United States Congress passed legislation proclaiming the first Sunday after Labor Day as National Grandparents Day. The proclamation was signed by President Jimmy Carter. September was chosen for the holiday, to signify the "autumn years" of life.
http://www.grandparents-day.com/y2009/history_new/html/history/short_ver-nv2.html#facts