My Marion Bucket List: Winter
9 things to do the region this winter
December 14, 2018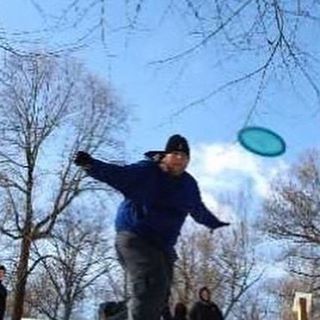 Christmas trees are up. Temperatures are down. And that can only mean one thing.
No, not Christmas – winter!
As Santa prepares his big debut, so is Jack Frost. He's relentless and – needless to say – cold-hearted. Just a real son of a …
Nutcracker.
Regardless of his rude nose-nipping, I'm preparing to make the best of winter with my very own Winter Bucket List!
No matter what the weather brings until then, Dec. 21 is the official start of the season. It ends on March 20, 2019. That's more than enough time to enjoy – and, when necessary, avoid – all that wintery weather.
Like my previous seasonal bucket lists, this list will include a mix of local and regional activities. And I always like to include some things that I've already done so that you Marion newbies know you need to add it to your Marion Bucket List. So let's get chilled…
Winter is just in time for the last weekend of the

Celebration of Lights

! It's

1.3 miles

of more than 400 holiday light displays. It's magical and a perfect way to end one season and begin the next. As this is a Marion tradition, I speak from experience.
When you're feeling a bit chilled this winter, I have the perfect way to relax and warm up: a bath and a bottle of wine. But this isn't just any bath and it's not just any bottle of wine. After a warm, detoxing float at

SpaOasis

, pick up a bottle of fine honey wine at

Mountain Dragon Mazery

.
To prepare for the winter season, the best place to go is The 

Poky Dot

. That He-Man Breakfast (four pancakes, four eggs, four slices of bacon, two sausage patties, two sausage links, and four biscuits & gravy all served in a trash can lid) will keep you warm all winter. Or that's what I assume based on how calories work. I'll let you know!
Start the new year the way you want to live it. That means goals, health, happiness and good times. How to begin such a daunting yet life-changing process?

Main Street Yoga

's

New Year Intention Workshop

might get us started. Who knows? I've never actually been serious about my New Year's Resolutions, but maybe I will be

now

.
I have ice skated in the past (and it was difficult) but I've never ice skated on an iceless surface. It could be scary – or easy. It could be painful – or fun. We'll see! Palatine Park has a

free ice skating

rink made with… not ice! #excitement #orfear
Not that I've been there yet, but I'm just sure that

The Robinson Grand

is my kind of theatre as opposed to the majority of other theatres. Why? Old-timey vintage movies! Plus, it's indoors, warm (I'm assuming) and keeps me out of the snow. Watch wintery classics with some craft beer and hit up the

New Years Eve Bash

!
Come February, it's time to fight back against Old Man Winter! Drive the scenic mountain road to Helvetia for the

Fasnacht Festival

in February. I've been to Helvetia, seen the masks, but I've never attended the festival. This is a cultural event I can't believe I keep missing! But not this year. Not again.
I have never played

disc golf

. Shocking – I know. Add that to the New Year's Resolutions List! I'll accomplish that sporting activity at the

15th Annual Ice Bowl & Chili Cook-off

! I may not know how to play disc golf, but I do know how to eat chili. Regardless, it will be quite the successful day for me.
Where can you get the best winter breakfast? First of all, what's even considered a 'winter breakfast'? Well, that would obviously be crepes and pancakes – how do people not know this? I'd prefer the Mona Lisa: cannoli filling with chocolate chips. Or Nice as Pie: hot apple pie filling fried in a crepe with caramel and cinnamon sugar. You see what I'm saying, crepes really are the perfect winter breakfast (or dessert). You can find it at Marion County's brand new and best kept secret diner. They're so good they don't even have a Facebook. (Old school, you know? Now, that's my kind of crepe.) Find Full Circle Diner in Rivesville (153 Main Street).
With that, my Marion Bucket List 2018 concludes. This has been an enlightening season and a busy year. For Marion inspiration for your bucket list 2019 check out the spring, summer and fall bucket lists from this year. So enjoy and live your life to the fullest here in Marion no matter the season!
What are you adding to your bucket list?
Tags: chili cook off, Christmas, Christmas lights, disc golf, ice skating, lent, wine, winter, wv