How To Have A Perfect July Day
Celebrate a month of freedom, fireworks, food and family
July 1, 2019
Freedom. Fireworks. Food. Family.
A perfect July Day requires all-American activities and foods of which Marion County has plenty!
Because we're talking about freedom, these Perfect Day activities aren't bound to one specific date. This is a Perfect Day of freedom in which you can be free to celebrate any day of the month!
First things first: Let's go pick some blueberries! Why? Because they're blue (one of the colors of freedom). Blueberry Ridge Farm is a beautiful mountain top spot of berries and sunshine. It's a pretty great spot for family time, a cute date idea and outdoor fun. 
While we're up there on Bunner Ridge, we might as well stay awhile. Another sign of freedom is the bald eagle (a type of raptor), so venture over to the West Virginia Raptor Rehabilitation Center. See what all kinds of raptors they might have, from vultures to eagles to owls and more. 
An authentic American meal is a must. The most liberating, freedom-loving and patriotic meal would have to be a burger and fries. Beer Burger Bowery not only has all kinds of burgers for all kinds of Americans, but they provide an all American (and all Appalachian) drink. Get some local craft beer and enjoy some independence. 
What's more American than putt-putt? Maybe batting cages! Coal Country Miniature Golf & Batting Cages has both, making it a pretty patriotic choice. Spend some time with the family and friends in comradery … and competition. 
A hot July day calls for some leisure time. 12th Street Pool is a relaxing place to get a tan while the kiddos have some fun in the water. The Splash Pad is another cute spot for the kids to run around in a ton of sprinklers, plus it's free 😉
Freedom comes in the most unexpected places, like hot dogs. Marion County is chock full of restaurants that specialize in this fine freedom-loving delicacy. Pick your all American dog with an Appalachian twist from Yann's, Hometown, Wright Dawgs and/or Woody's. Each brings its own signature sauce for a unique hot dog tasting experience.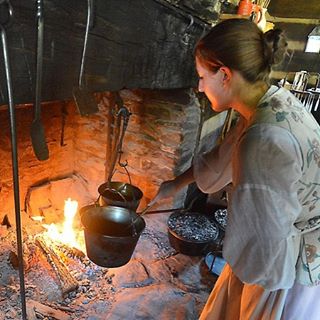 If you're looking for some good old fashioned all American events, however, Marion County has those, too. Colonial Kids Day is every Wednesday at Pricketts Fort, where they can play just like the frontier kids did. 

Americans are and always have been quite creative, so check out the Hearth Cooking Demonstrations every Tuesday at the fort. 

Or go modern! There's no lack of family-friendly events at Palatine Park. 

Or go country! Sagebrush Round-Up has a line up of country bands every weekend. 

Don't forget about one very special event this month: fireworks! Check out the celebration at Palatine Park, Mannington, and Fairview!

Any day this month, enjoy your freedom, enjoy Marion and all it has to offer!  

Tags: Fairmont, family friendly, hamburgers, Hot Dogs, live music, Mannington, mini golf, summer, summer activities, swimming, wv