Country Roads, Take Me Home
May 10, 2019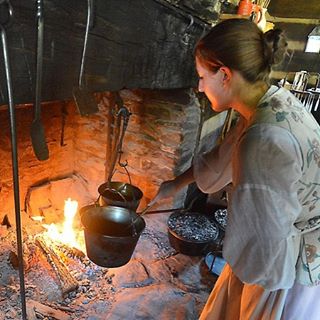 For a real West Virginian experience, we want to take you to the great places and spaces beyond. To get to the beyond, you'll need to take some country roads.
Beautiful views, interesting stops, incredible destinations – plus, who doesn't love a good road trip?
After all this, you'll understand why we call it a country mile.
Twenty minutes of a beautiful and winding country road will take you to Valley Falls State Park. This is quintessential Marion and a necessary West Virginia stop. Lounge on the big rocks by the falls and tan the day away. Or hike the trails' ups and downs, finding beautiful bridges and rock formations along the way.
In what I'd describe as a more mountainous adventure (but all roads are paved), Blueberry Ridge Farm is bursting with flavor, scenery, and sun. This is a summertime staple in Marion. Take the kids or make it a date – pick all the blueberries your little heart desires while enjoying the sun, the view, and Marion.
Not too far away is the West Virginia Raptor Rehabilitation Center, and it is exactly as it sounds. This is a space for raptors or birds of prey (like owls, eagles, and vultures) to rehabilitate after an injury or sickness before being released back into the wild and wonderful. Tour the grounds, meet the birds and learn something new.
Sagebrush Round-Up is also atop that same lovely blueberry mountain ridge. Its view is breathtaking and it's country music is legit.
Closer to the Fairmont area is the Barrackville Covered Bridge. This is a shorter country drive to a beautiful man-made country structure. The bridge was miraculously saved from destruction during the Civil War for all of us to take selfies there today!
Just a hop, skip and a jump from there is the Hamilton Round Barn. (I don't actually know how far a hop, skip and a jump is, but it sounds country, right?) Drive the tree-lined country roads out to Mannington to learn about a country pastime (and present time): dairy farms.
Now for a gas station. Not interesting enough? Well, there's a catch: it doesn't work. Confused? Get some unique selfies at a 1900's South Penn Oil Co. Gasoline Station! Drive down from the round barn to the Wilson School Museum, where outside is both the gas station and a 1912 Chessie System Caboose. Inside the museum, however, is a very old school filled with memorabilia of a country past.
If you're looking for a shorter country drive, but still a nice country drive, Monongah Creekside Country Market has the best country produce, candy, chocolate, ice cream and some healthy things too.
It's so close to the interstate, but those country miles will still give you those beautiful country views. Pricketts Fort State Park is down a winding road, but getting there isn't even the best part! The fort itself is massive with living history interpreters to show you what life was like living way back when.
Take a country drive out to Rivesville where the river will be your guide. You'll first come to Full Circle Kitchen where you'll get massive country portions plus sweet and savory crepes. Next, you'll see Cafe Diem with good, honest country food. After that, it gets a little more eclectic. Assumption Records has all the genres from all the years of music, both country and beyond. Then, the two-for-one deal is Short Story Brewing with their restaurant Street Food Kitchen. Pick from IPAs, pale ales, stouts and more to pair with your swordfish tacos, Korean bbq, and pork belly fries.
You see, country drives really do pay off in the end! While you're in Marion, we hope you have a good ol' country time on our good ol' country roads.
Where do you like to go for a "Sunday" drive? 
Tags: barrackville, country roads, family friendly activities, Mannington, Rivesville, wv